A barge that will house up to 500 male migrants arrived in the UK on Tuesday morning. The Bibby Stockholm, a 306-foot-long vessel, was towed into Falmouth, Cornwall, after arriving from Genoa, Italy.
The Home Office said the barge will remain operational for a minimum of 18 months and would provide "basic and functional accommodation" for the migrants. The barge has a gym, kitchen, restaurant, and TV and games room. It also has Wi-Fi throughout.
The migrants will be housed on the barge while their asylum claims are processed.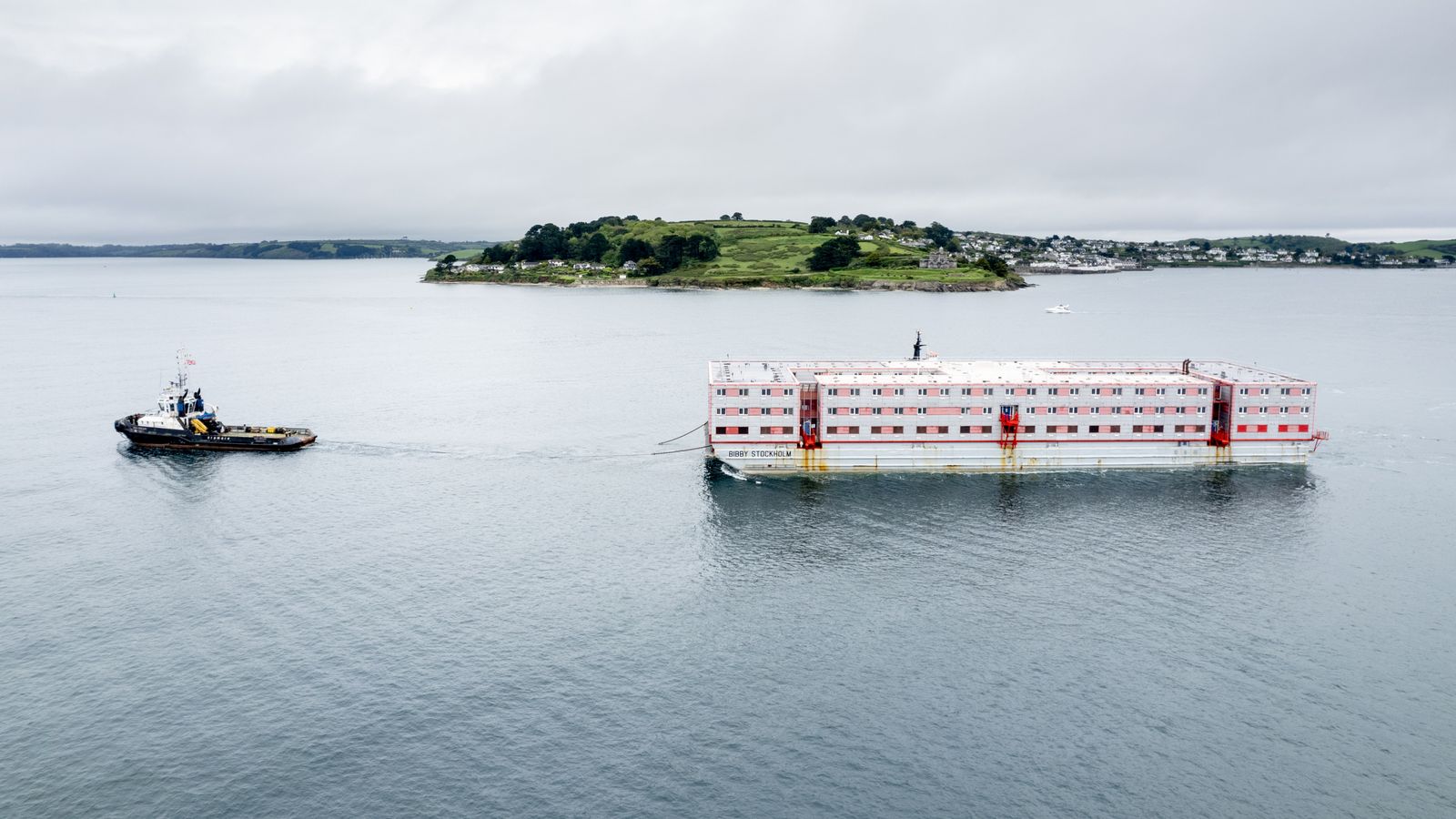 The use of the barge has been met with criticism from some charities and politicians. While proponents argue for its practicality and cost-effectiveness, charities and politicians have expressed concerns over its suitability and the implications for migrant welfare. They argue that the barge is not a suitable place to house migrants and that it is inhumane to keep them on a boat for an extended period of time.
However, the Home Office has defended the use of the barge, saying it is a necessary measure to deal with the growing number of migrants arriving in the UK illegally.
The arrival of the Bibby Stockholm comes amid a growing debate about how to deal with the issue of illegal immigration in the UK. The number of people crossing the English Channel in small boats has increased sharply in recent years. In 2022, more than 28,000 people made the crossing, up from 8,400 in 2021.
The government has said it is committed to finding a long-term solution to the issue of illegal immigration.
Refugee groups have called the plan "completely inadequate", while councillors from the local area – which is popular with tourists – have opposed the proposals.
The use of the Bibby Stockholm will mark the first time migrants have been housed in a berthed vessel in the UK.
Dorset Council said it had "serious reservations" about the suitability of Portland Port as a location, adding: "We remain opposed to the proposals."
In a statement, Mr Jenrick said the use of expensive hotels to house an "unprecedented number" of asylum seekers crossing the Channel had to end.
He said there were more than 51,000 asylum seekers in hotels costing the taxpayer £6m a day.
The barge has catering facilities and 24/7 security, at a reported cost of £20,000 a day. While the cost of berthing the vessel in Portland would be more than £4,500 a day.
"This is why we will be using alternative accommodation options which are more manageable for communities, as our European neighbours are doing – including the use of barges to save the British taxpayer money," he added.
"We are continuing to work closely with the councils and key partners to manage any impact in Falmouth and Portland and that appropriate arrangements are in place."