HS2 temporary road across the lakes meets real road as the of the Colne Valley Viaduct is being constructed across the Lake in Harefield.
The 800m long temporary bridge, which was completed in February 2022, has taken over 10,000 vehicle journeys off local roads. It allows construction vehicles to cross a series of lakes and waterways near Denham on the outskirts of London.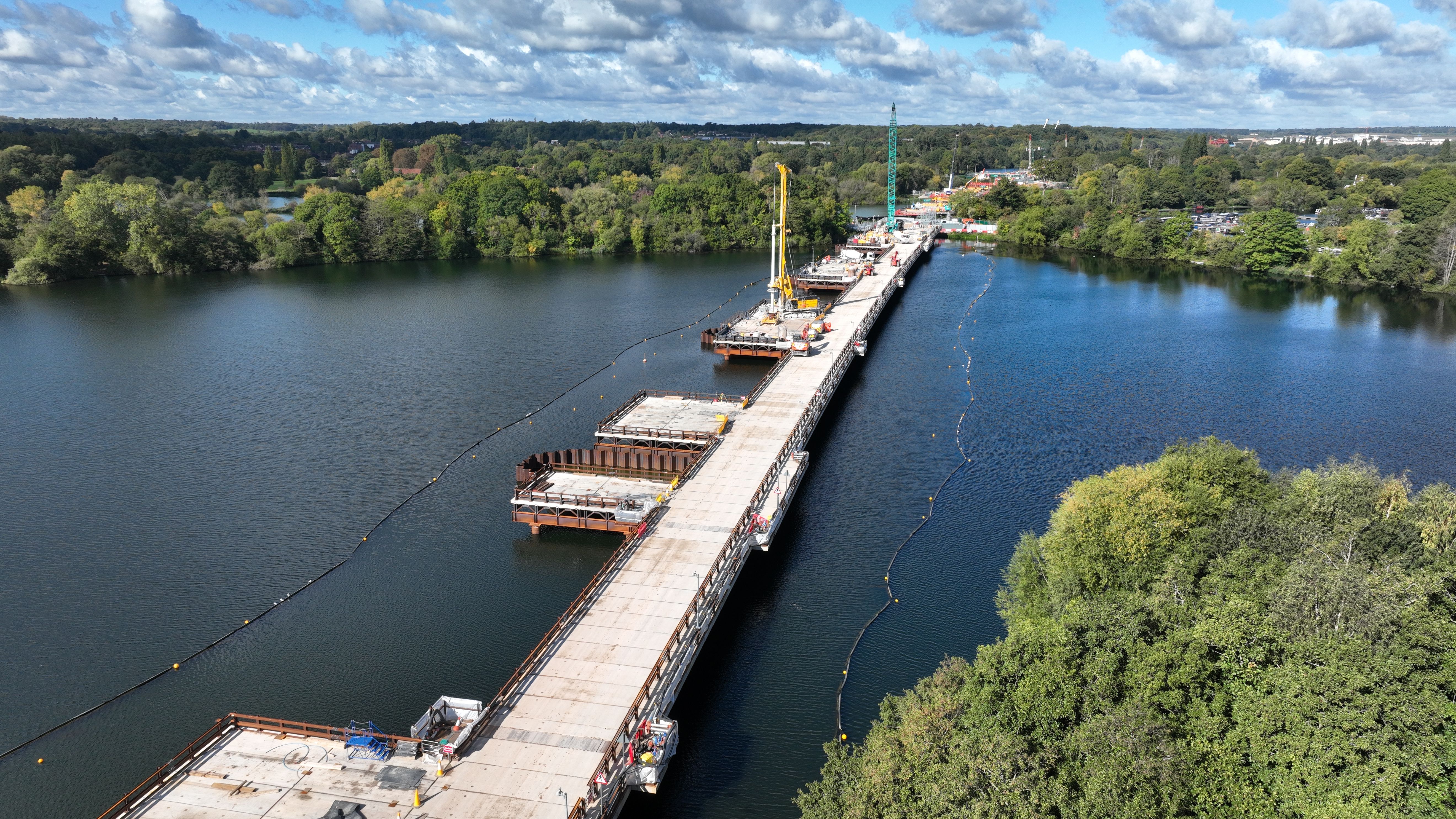 The temporary road now meets Moorland road at the southern end of the viaduct, where the final pier foundations are being built.
This is a major step forward in the construction of the viaduct, which is due to be completed in 2029. The Colne Valley Viaduct will be the UK's longest viaduct, spanning 3.4km across the Colne Valley. It will carry HS2 trains at speeds of up to 250mph between London and Birmingham.
The construction of the viaduct has been a major undertaking, and the temporary road has played a vital role in keeping disruption to local roads to a minimum. The bridge has also been used to transport equipment and materials to the construction site.
The temporary road will be removed once the viaduct is complete. However, the experience gained from its construction will be used to inform the design of future HS2 projects.
Herts and Middlesex Wildlife Trust has been critical of the HS2 development in Harefield, which they say will have a devastating impact on wildlife. The trust has raised concerns about the loss of habitats, the disruption to wildlife movement, and the noise and pollution from the railway.
In particular, the trust is concerned about the impact of HS2 on Broadwater Lake Nature Reserve, which is a nationally important site for wildlife. The reserve is home to a wide variety of birds, including the pochard, which is a species of conservation concern. The trust says that the construction of the Colne Valley Viaduct, which will cross the reserve, will destroy important habitats and fragment the reserve, making it more difficult for wildlife to move around.