Two schools have started new renovation works are being scheduled for the summer holidays when the school is closed.
In January 2022, Rickmansworth School was awarded the Eco-Schools Green Flag. In June 2023, awarded their 2nd Green Flag – this time with merit!
The school received a grant from the Public Sector Decarbonisation Scheme for solar panels which can be seen in the video. The school is passionate about the environment and is working hard to become a sustainable and environmentally friendly school.
We do not know what this particular work is that is being carried out, it could be part of ongoing renovation. We have emailed the school and Three Rivers planning sept.
The School was supported by a capital grant of £3.5 million and a further £1.5 million Since 2018
The school has invested £500,000 to completely refurbish their Innovation & Design Centre where students will use cutting-edge technology and equipment to explore robotics and future technologies.
Rickmansworth School Window Refurbishment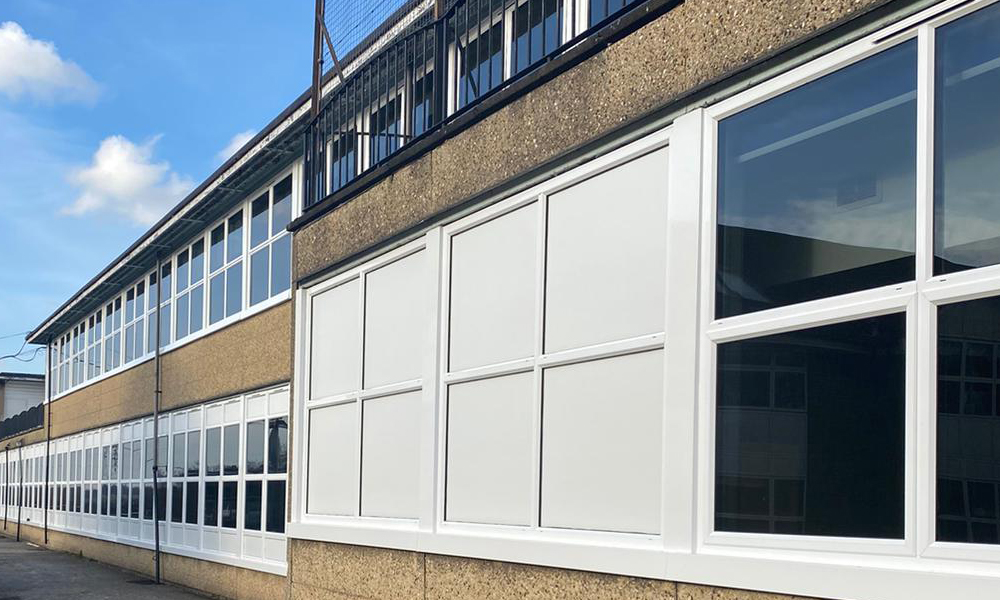 The school has recently had renovation work of the replacement of the old steel Crittall windows with new aluminium windows and door sets. This work was being funded by the Condition Improvement Fund (CIF), which is available to eligible schools and academies who need to address health and safety issues, building compliance and poor building conditions. Providing better insulation and security, and will also improve the overall appearance of the school.
On the the 17th August is 'A Level Results Day'.
The school is also planning to hold a Summer School for new Year 7 students from 21st to 25th August 2023.
Open Evening 28th Sep 2023 16:30 – 20:00