The Watford Community Golf Cup, an annual fundraiser for local charities, was held at West Herts Golf Club on July 10th. The event was organized by the Former Players Club and Everyone Active, in association with Watford Borough Council.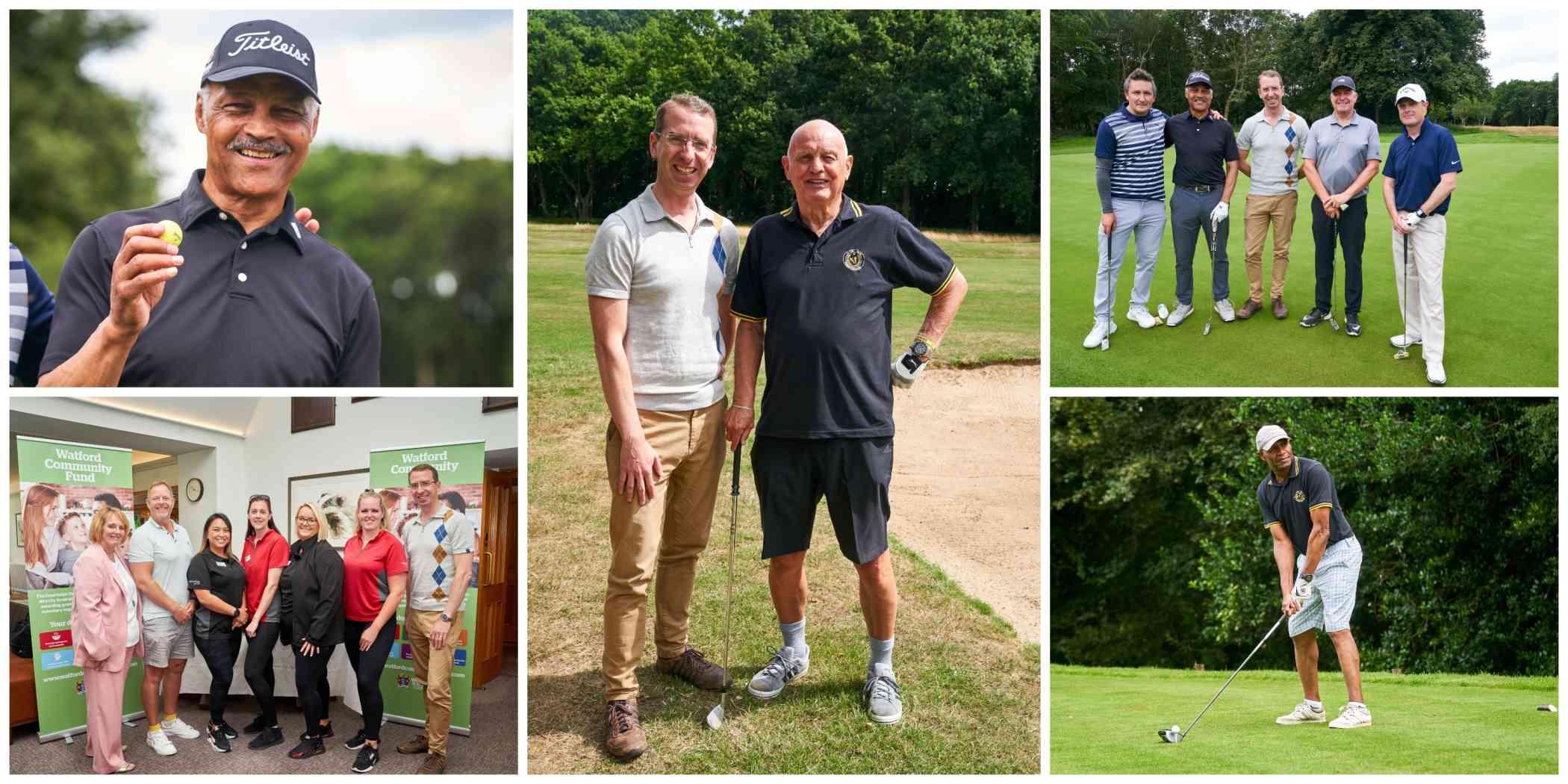 The golf day was co-hosted by Luther Blissett OBE DL and Elected Mayor of Watford Peter Taylor. The goal of the event was to create a fun and inclusive competition that would appeal to a diverse range of participants, while also raising money for the Watford Community Fund.
Over 70 participants, including corporate teams and individuals, took part in the event. The players competed for the coveted trophy on the challenging greens of West Herts Golf Club.
Teams were joined by legends from Watford Football Club and other sporting heroes, including boxer John Conteh and Former Players Club members Alec Chamberlain, John McClelland, and the two original "Rocket Men" Luther Blissett and Ian Bolton. The Mayor provided support via a buggy to the teams throughout the event.
The primary objective of the event was to support the Watford Community Fund, which provides grants to over 100 local charities. Since 2020, Luther and the Mayor have held various events to raise over £250,000 for the fund.
The success of this year's golf day would not have been possible without the generous contributions from official sponsors Murrill Construction Ltd, Imagine Property Group, and Veolia. Additionally, numerous local businesses donated funds and gifts to support the event.
The Watford Community Golf Cup is a great example of how the community can come together to support important causes. The event was a lot of fun, and it raised a significant amount of money for the Watford Community Fund. I hope that the golf day will continue to be a success for many years to come.
Elected Mayor of Watford, Peter Taylor, said: "As Mayor, it was a great honour to host the Watford Community Cup Golf Day 2023. This event exemplifies the spirit of unity and generosity that defines our community. I was proud to stand alongside the organisers, sponsors, and participants, as we came together to support local charities and make a lasting difference in the lives of those in need."
Matthew Mason, Managing Director at sponsor Murill Construction Limited, said: "We are proud to sponsor the Watford Community Cup Golf Day once again and contribute to the noble cause of supporting local charities in the Watford area. It's heartwarming to see the community coming together for such an impactful event."
Mike Cole, Managing Director at sponsor Imagine Property Group, said: "As a company deeply rooted in the Watford community, we are thrilled we could be a part of the Watford Community Cup Golf Day again. It's an excellent opportunity to give back and make a positive difference in the lives of those in need. We are honoured to support this remarkable initiative."
Darren Harding, Veolia's Watford Senior Contracts Manager, said: "Supporting the Watford Community Cup Golf Day aligns perfectly with our company's values of social responsibility and community engagement. We were delighted to take part in this incredible event that brings together businesses, former players, and the community to make a meaningful impact to local charities."
For more information about the Watford Community Fund, please visit watfordcommunityfund.com