Met monster admitted he was guilty of 85 offences against 12 women, includes 24 counts of rape and further counts of controlling and coercive behaviour, sexual assault and false imprisonment.
Dirty David Carrick has been given 36 life sentences Today at Southwark Crown Court following a two day hearing.
Sentencing Carrick, Justice Cheema-Grubb said: "You brazenly raped and sexually assaulted women, some of which you barely knew. You have before you a difficult time in custody for many years. You present a real danger to women and this danger will last indefinitely."
The sentence to life imprisonment and ordered to serve a minimum of 30 years behind bars.
He was only sacked from the Metropolitan Police Service last month, after almost 20 years of committing cruel offences to women he found off dating sites over an 18 year period.
Carrick, from Stevenage, mainly met women via dating websites, he would control what they wore, what they ate, where they slept and even from talking to their own children.
Eventually one woman decided to come forward and report him in October 2021, following publicity about disgraced Met Police officer PC Wayne Couzens who savagely murdered Sarah Everard.
He held a handgun to the head of one of his victims and sent another a photograph of himself with a work-issue firearm, saying: "Remember I am the boss."
Peter Burt, head of the Crown Prosecution Service Complex Casework Unit in Thames & Chiltern, said: "We've heard the accounts of the women who suffered at Carrick's hands.
"We cannot undo the pain they have endured, but we hope this can be a first step to rebuilding their lives knowing he can't harm them – or any other woman – again."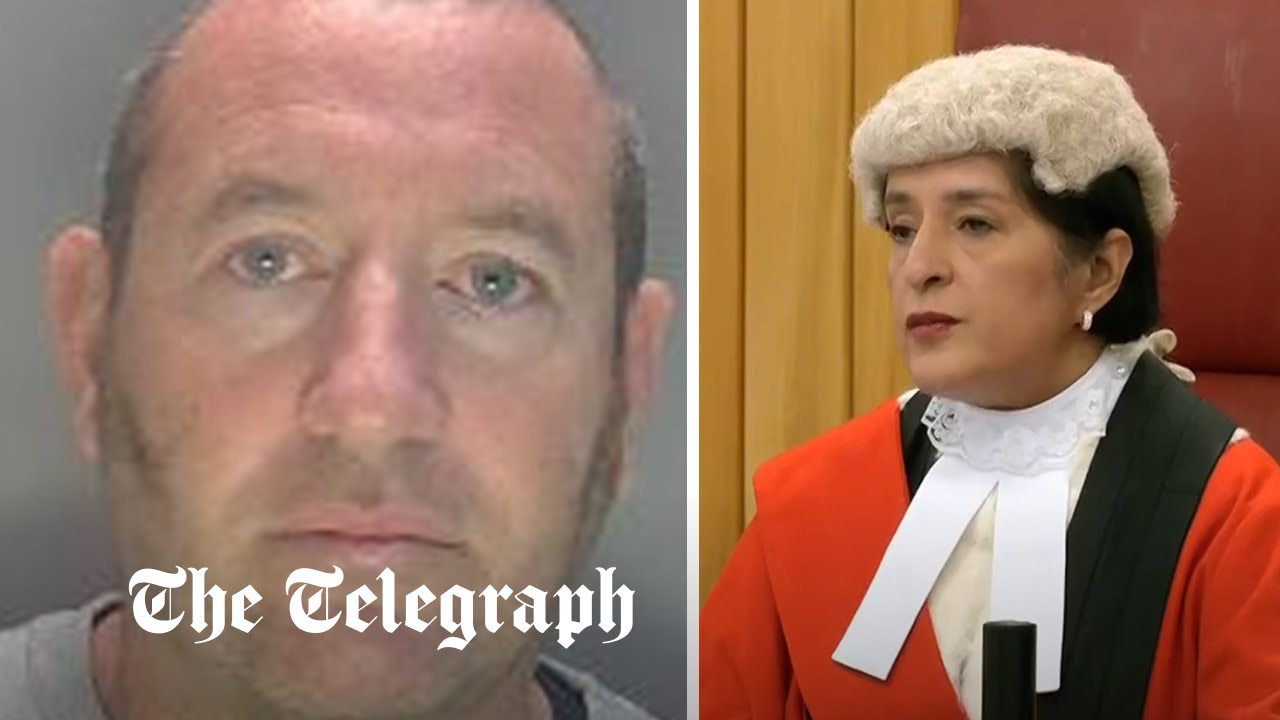 This is one of a bunch of bad apples in the force. Carrick's crimes were all carried out while he was a serving police officer.
Perverted Met Police officer from Stevenage made victim go from size 14 to size 6 in just 6 months by controlling her eating.
Senior Investigating Officer Detective Inspector Iain Moor, from the Bedfordshire, Cambridgeshire and Hertfordshire Major Crime Unit, said: "I am extremely relieved and pleased that as a result of the relentless hard work of my team and the courage of the victims in this case, that a serious and prolific sex offender is now going to be behind bars for a very long time.
Met police officer who worked in schools pleads guilty to child sex offences
Cops on Trial Sexual misconduct of police officers
Commissioner Sir Mark Rowley said: "David Carrick's crimes were unspeakably evil. The detail is harrowing.
"He subjected these victims and survivors to the most degrading and inhumane treatment and yet they still showed the courage to come forward and to provide the evidence that led to his conviction.
"He exploited his position as a police officer in the most disgusting way. He should not have been a police officer. We weren't rigorous enough in our approach and as a result we missed opportunities to identify the warning signs over decades. I want to again reiterate my apology on behalf of the Met. We are truly sorry.
The Commissioner went on to add "I recognise that as a result of this case and other prominent recent cases, there are women whose trust in the police is profoundly shaken.
"I and tens of thousands of officers and staff in the Met are horrified by this man's crimes and recognise this will shake Londoners trust too.
"We have let down women across London but we are more determined than ever to put it right.
Scrap plans to give cops more power, say women as David Carrick jailed for life
Mark Rowley [the Metropolitan Police commissioner] is saying he wants the police to be publicly accountable, but the government is giving them more powers to be less accountable.