New movie films coming out in Cinemas this month.
NO TIME TO DIE
Action, Adventure, Thriller Starring: Daniel Craig, Lashana Lynch, Ana de Armas, Rami Malek, Jeffrey Wright, Naomie Harris, Lea Seydoux, Ben Whishaw, Ralph Fiennes Running time: 2hrs 43mins
In No Time To Die, Bond has left active service and is enjoying a tranquil life in Jamaica. His peace is short-lived when his old friend Felix Leiter from the CIA turns up asking for help.
The mission to rescue a kidnapped scientist turns out to be far more treacherous than expected, leading Bond onto the trail of a mysterious villain armed with dangerous new technology.
---
THE MANY SAINTS OF NEWARK
Starring: Michael Gandolfini,Vera Farmiga,Ray Liotta,Alessandro Nivola Running time: 2hrs 0min
New Line Cinema's "The Many Saints of Newark" is the much-anticipated feature film prequel to David Chase's groundbreaking, award-winning HBO drama series "The Sopranos."
Young Anthony Soprano is growing up in one of the most tumultuous eras in Newark's history, becoming a man just as rival gangsters begin to rise up and challenge the all-powerful DiMeo crime family's hold over the increasingly race-torn city. Caught up in the changing times is the uncle he idolizes, Dickie Moltisanti, who struggles to manage both his professional and personal responsibilities – and whose influence over his nephew will help make the impressionable teenager into the all-powerful mob boss we'll later come to know: Tony Soprano.
---
VENOM – Let There Be CarnageEddie Brock and Venom have their work cut out for them when Cletus Kasady, a serial killer on death row, becomes the host of a new symbiote and escapes prison.
Looking to revive his career as an investigative journalist, Eddie pursues an interview with serial killer Cletus (Harrelson, Solo: A Star Wars Story, War for the Planet of the Apes), but things soon go pear-shaped when the convict becomes the host of his very own symbiote and escapes his scheduled execution.

Suffice to say, carnage ensues.
---
Release date: 15th Oct 2021 Director: David Gordon Green Cast: Jamie Lee Curtis
When Michael Myers manages to free himself from Laurie's trap, his ritual bloodbath resumes. As Laurie fights her pain and prepares to defend herself against him, she inspires all of Haddonfield to rise up against their unstoppable monster.
---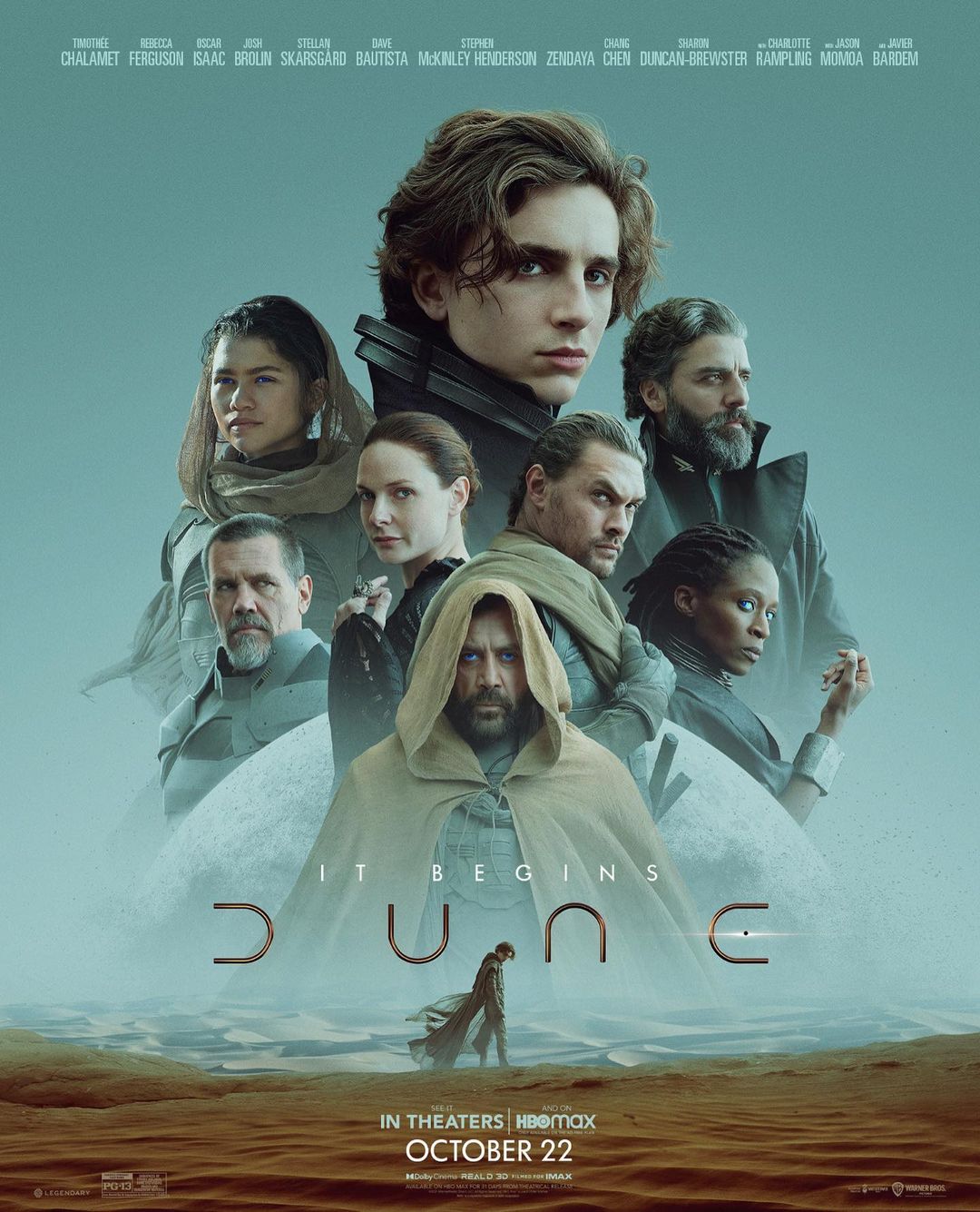 DUNE Release date: 21st Oct 2021
Running time: 2hrs 35mins
Director: Denis Villeneuve
Cast: Timothee Chalamet, Zendaya, Rebecca Ferguson, Stellan Skarsgard, Charlotte Rampling, Josh Brolin, Javier Bardem, Dave Bautista
A mythic and emotionally charged hero's journey, "Dune" tells the story of Paul Atreides, a brilliant and gifted young man born into a great destiny beyond his understanding, who must travel to the most dangerous planet in the universe to ensure the future of his family and his people. As malevolent forces explode into conflict over the planet's exclusive supply of the most precious resource in existence—a commodity capable of unlocking humanity's greatest potential—only those who can conquer their fear will survive.
---
SHANG-CHI AND THE LEGEND OF THE TEN RINGS
Starring: Simu Liu, Tony Leung, Michelle Yeoh, Awkwafina
Running time: 2hrs 12mins
At a young age, he was trained by his father to become a deadly killer – but it wasn't the life for him.
Now, as the Ten Rings organisation returns to lure him back in, Shang-Chi (Liu, Kim's Convenience) must call upon his numerous unarmed and weaponry-based wushu styles – including the use of guns, nunchaku, and double-edged swords – to make the bad people go away.
But with mysterious powers at play, he's going to need a little (well, a lot) of help from his friends to keep the evil forces at bay.
Michelle Yoeh (Crazy Rich Asians), Tony Leung Chiu-wai (Monster Hunter 2), Fala Chen (The Undoing), Florian Munteanu (Creed II), Tim Roth (The Hateful Eight, Tin Star) and Ben Kingsley (Iron Man 3, The Jungle Book) also star in Marvel's latest big screen outing.